Below are just a few samples of my work, and I'll add to this collection over time.
However if you need to see more of my work right now, please send me an email hello@logogirl.com.au and I will come back to you with a private link to a more in depth portfolio.
Likewise, if you feel you need to see my CV, just drop me a line.
Community Exploration Exhibition
Pool Pump Rebate campaign
Kids Christmas Disco campaign
New logo & brand. Posters, web slider, social media tiles & EDM graphics.
Poster, brochures & social media.
Packaging - bottle label design
Logo, Brand, all print & digital collateral
Logo (original) + Social Media
Logo (original)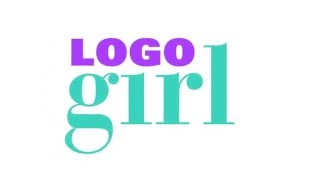 Video
Event marketing campaign
Infographics, Social Media
Website design & build
Logo, Brand, collateral - original
Logo, Brand, collateral - new original
Packaging - bottle label design

Kombucha label. Refresh company logo and create new look for the Ginger Kombucha.

Logo (original)

Gas plumbing business new logo. Bold, eye-catching, instantly recognisable. Designed with the flexibility to be used on everything from invoicing, to car signage.

Video

Logo Girl Christmas wish short video, delivered via EDM (Using iMovie & MailChimp)

Website design & build

This yoga wear website was designed using Adobe Photoshop, and built using Dreamweaver and HTML4 including dynamic layers.

Logo, Brand, collateral - original

This business decided to completely change the logo and branding. It wasn't a brand refresh as such, but a completely new identity was needed. Once the logo and brand were established, it was rolled out across all collateral, both print and digital, including business cards, website, letterhead, email signature files, invoicing software.

Logo, Brand, collateral - new original

This new corporate communication and reputation management consultancy wanted to launch with a new logo and brand, and for the first iteration of the website to be a 'brand reveal'. The website at the time was brand driven rather than information focussed. We commisioned an artist to create custom artwork for the brand. Branded wine boxes were created for corporate Christmas gifts.